Stess, stress and more stress. What could be worse than being stuck in a dead end job that you don't particular enjoy as much as you could? Ok a lot more could be worse. But for a workaholic mama, like myself, it's a pretty annoying little problem. Now, when I say workaholic, I don't mean that I let work overrule my entire life - because that would be silly when things like TV, food and gorgeous little babies exist. But I really like to enjoy my work. I've always worked hard in whatever I do and I would consider myself a passionate worker. I studied at university and I studied hard. I came out with a headache, a chaotic rush to try find myself an appropriate job and a first class honours degree So why aren't I getting anywhere? Why am I stuck in a dead end care assistant job struggling to get to where I need or want to be? Well! I'll tell you why!
It's because I made the mistake of studying photography. I don't have many regrets - in fact I pretty much have none. I'm happy with ever decision I make because it in time leads me onto the right path. But I not so happily hold my hand up and say I made a mistake. A big mistake! Little did I know after coming out of college that studying photography at university was to get me NOWHERE. Literally, nowhere! Don't get me wrong - I enjoyed university. I liked the experience; the friends, the nights out, the student life style. It was a nice little experience! But I learnt nothing. And I sure didn't gain anything either. I've been out of university for 2 or so years and every month I search and apply for photography related jobs and I'll always either be ignored or get a sorry message back explaining they don't have any work going at the moment. 
It's frustrating when all my school friends and family members are getting places because they just happened to pick the right kind of course. If I could go back in time I would slap my 18/19 year old self and tell her that it's a silly, silly, SILLY decision! And so now I'm getting myself a little down because I have no idea what to do. I know the line of work I'd like to pursue - anything creative. I like design, graphics, photography, video work, journalism, writing, merchandising, social media. Anything along those lines! Now that I have a daughter, the line of work I'm looking for has narrowed a little into something a bit more particular. I have to look for a part time job, within walking/driving/public transport distance. Is there anything out there? Nope. No there is not.  Unless there is and I'm blind!
I don't want to be a care assistant anymore. It was only meant to be a little job to get me by until I get into my real life adult career. Will somebody please tell me - WHEN THIS WILL BE?! I'm passionate, I'm hardworking, I put my all into whatever work I do. I love photography. I love design. I love art. I love journalism. I'm punctual. I'm determined. I'm productive and I'm a good team player! Why does nobody want to hire me? Why are there no suitable jobs out there? Why does every job I come across desire their future employee to have had experience within certain fields of work that I DON'T HAVE EXPERIENCE IN. 
Now.. I've wasted another half an hour writing this up when really I should get back to the constant CV changes, the endless application forms and the invisible job vacancies hidden under every surface of the ever expanding, non existent, database of photography related jobs. GUH!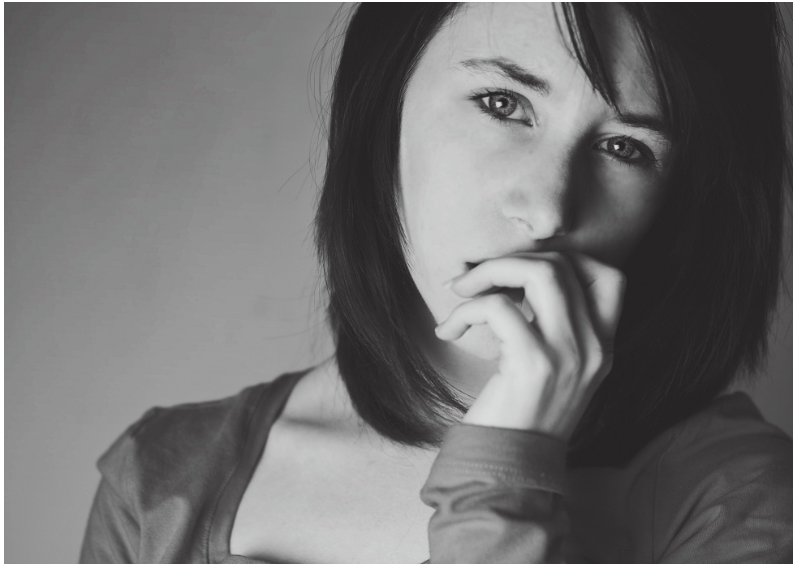 Since I've being putting Daisy to bed earlier and using a certain little routine which you can find in my previous post here, she's been a lot better at sleeping at night time. She's coming up 5 months old so she still is waking during the night for one feed at about 2am. But I really think the earlier a baby goes to bed the better and longer they'll sleep with. Also, I feel they will go into a much deeper sleep too. You may think that keeping your baby up late means they will wake up later too - as we do ourselves - but it's definitely not the case (In my opinion anyways!). After reading into it a lot more, a lot of other parents have said that after starting to put their baby to sleep early (say at about 7.00) they have started sleeping through the night. When I put Daisy to bed late she would have constant night wakings, it was incredibly tiring. Putting her to bed early means I get an evening to myself and also a good nights sleep! Fab! 
We haven't been up to much at all this week. I've been feeling particularly ill with a flu/cold/bug type thing. It's weeks like these where I thank my lucky stars that I have such a wonderful, caring and helpful family. My mum did a couple of nights for me as well as taking her out during the day so that I could sleep too. The rest of the time me and Daisy took regular naps and watched lots of movies and TV. I think the poor little thing is coming down with a cold herself now - the constant sneezes! A little paracetamol for me and perhaps some calpol for little Daisy later. 
As you can see from the photo below - Daisy is really enjoying her food! Weaning her at just after 4 months old was definitely the best thing for her. She's a lot more satisfied during the day and has full bottles as apposed to snacking pretty much all day. We always give her a bottle before the food as we want to makes sure she still gets all the nutrition she needs from the milk. We're given her purees at the moment. We bought lots of nice fresh fruit and vegetables that we've made up in bulk and put in the freezer. She loves parsnip, bananas and sweet potatoes! (Not all together obviously!) We also bought her a little walker which she's just about using - she likes to fall front ways a bit more than necessary (in order to attempt eating the toys on the tray attached). But it's definitely a good bit of exercise for her haha. 
Me and Andrew have celebrated our anniversary on the 19th. We didn't manage to do anything to celebrate properly though because he's out working hard all the time to get us lots of money for our flat. We're going to go out for a nice meal soon though. Our last anniversary he made me these beautiful brownies in a love heart shape with ice cream and strawberries (he's quite the chef!). It seems so crazy at how far we've come together. We have our ups and downs as do many couples but I really am so thankful that I've ended up with such a lovely, kind and caring man. We go on holiday on the 6th September - not long! We've hired out a boat to travel alongside the Norfolk Broads (still in England). Pretty excited for that little trip.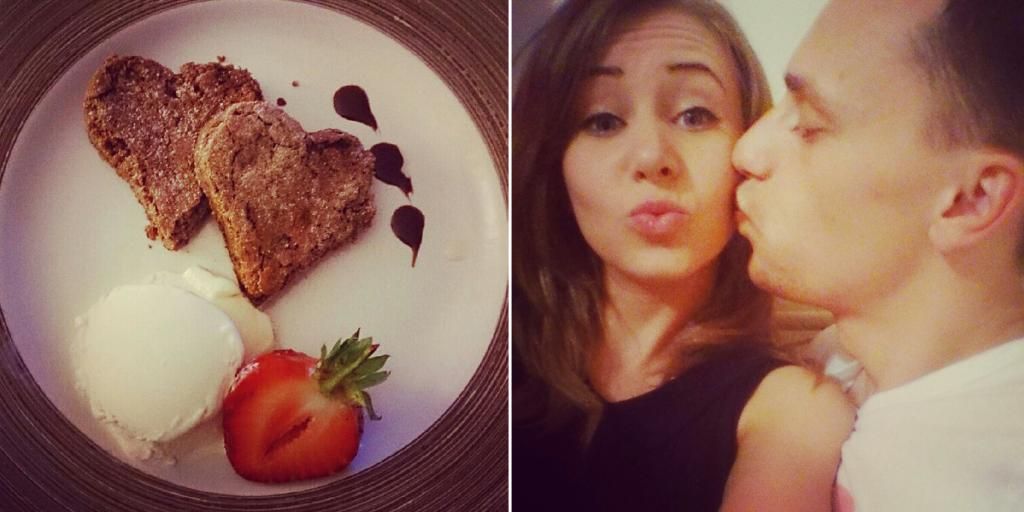 A little update on our plain ol' little life. 
Want to get in touch? email: contact@jodieandrews.co.uk
Like out blog? Why not click below and vote!
My throwback thursday is back to one of the first ever letters I wrote to Daisy. Thing was written a few days after finding out she was intact a girl!
Dear little bump,
I showed an elderly gentleman at work a photo of you in my tummy today. He pointed out how amazing it is when you realise this little growing human being is a part of me, you're attached and if it wasn't down to me there would be no bringing you into the world. He called you Daisy for now and he's just one of many excited to meet you. It's autumn outside of your little world inside my tummy. it's autumn and this time next year you'll be here to see the falling leaves dancing patterns of warm auburn colours. It's getting chilly though, and I'm not one for the cold. I wrap up warm and I hold my tiny little bump protecting you from invisible dangers. I'm feeling slightly protective already. And when I have a bad day and feel as though the world is against me, I curl up in bed and remember you're little beating heart and your tiny moving hands. I remember that right now you're the size of a sweet potato and in just a weeks time you'll grow to be the size of a mango. I remember that one day I'll meet you and we'll share an unconditional love. I remember these things and suddenly the world isn't so bad anymore.
I haven't felt you kick yet but I've felt you wriggling around. Little flutters like tiny butterflies dancing circles inside my tummy. We're dreaming up names for you and planning how you're going to be bought into the world. I'm still shocked every single day that you're there and this is happening. I never planned for you, but that doesn't matter anymore.. it's the greatest surprise I'll ever experienced. I've always felt that I am a little selfish, but now you are growing a little every day, I feel I am growing as a human too. I stop and pause before I open my mouth and I breathe a little bit whilst taking a step back when things and people get too much.
One day soon you'll meet your mummy and daddy but for now I'm enjoying feeling you bloom into a beautiful little human ready to enter the world.
Love, 
Mama
One thing I've always been is a little bit of a hoarder when it comes to memories. I hate throwing things away that hold a certain sentimental value. And so because of this I have a good few boxes of old photos, train tickets, cinema tickets, little souvenirs from holidays and so on. Daisy is only four months old but I've already kept so much of her baby things to show her when she's older and already have tons of photo albums! you can never have too many. I think it's so sweet to look back at those special moments and really remember what it was like in that moment. It's the little things that count.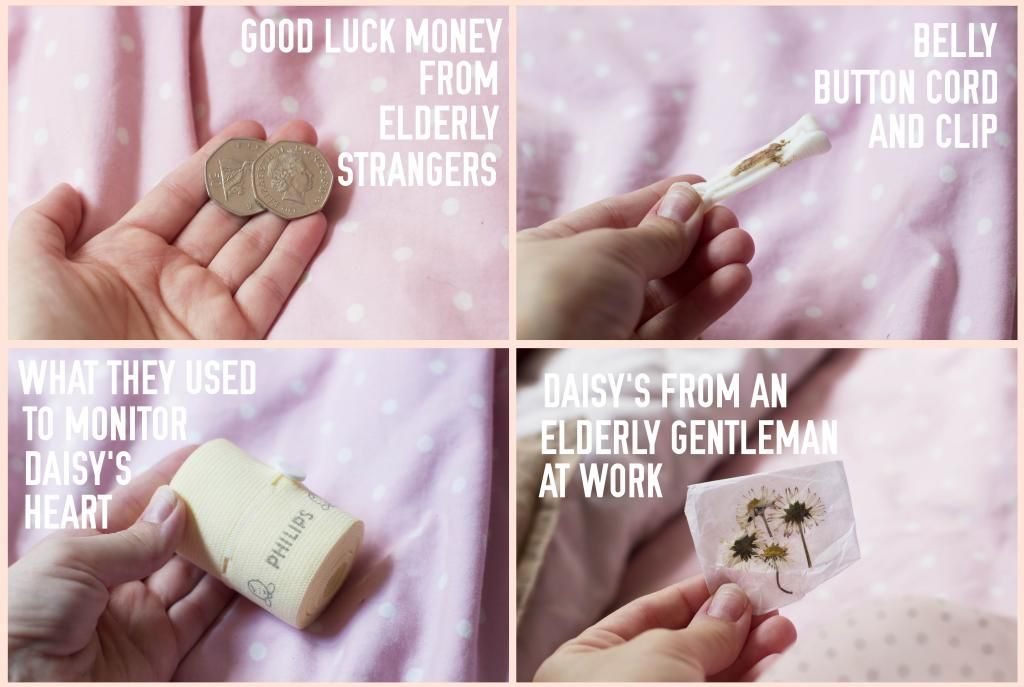 Good luck money from elderly strangers - One of Daisy's first outings into town she earn herself £1. We were sat in a coffee shop and my cousin was having a cuddle with Daisy. An elderly lady came over and rubbed 50p onto her hand and told me how it was good luck. So we kept that 50p as a little memory! About half an hour later another elderly woman came over and did the same. I thought it was so sweet, I just love elderly people. So we've kept it as Daisy's lucky money!
The belly button cord and clip - This could be seen as a little bit disgusting, especially as it has still got a bit of skin on (ew). I haven't dared to smell it yet! But I just couldn't help myself. I may clean it later on down the line if it does start to smell, but I'll definitely keep the clip anyways. It's something different for Daisy to look back on when she's older. 
The straps they used to monitor her heart beat - I'll always remember a few days before she was born, when they took me into hospital and monitored her heart beat. They strapped these little straps onto my stomach and hooked some monitors into a machine that traced her heart beat. Andrew was there and we got the giggles over something silly - as I laughed it made the loudest and strangest noise, which set our laughter of even more, I couldn't stop laughing. People around us must of thought we were so strange haha. 
Daisies - These little Daisies were given to me by an elderly gentleman at work. He is such a little sweetheart and was so interested in how my pregnancy was going. He is very thoughtful and I just couldn't throw these away. He had been out in the garden looking for the prettiest of Daisies for our little Daisy. What a cutie!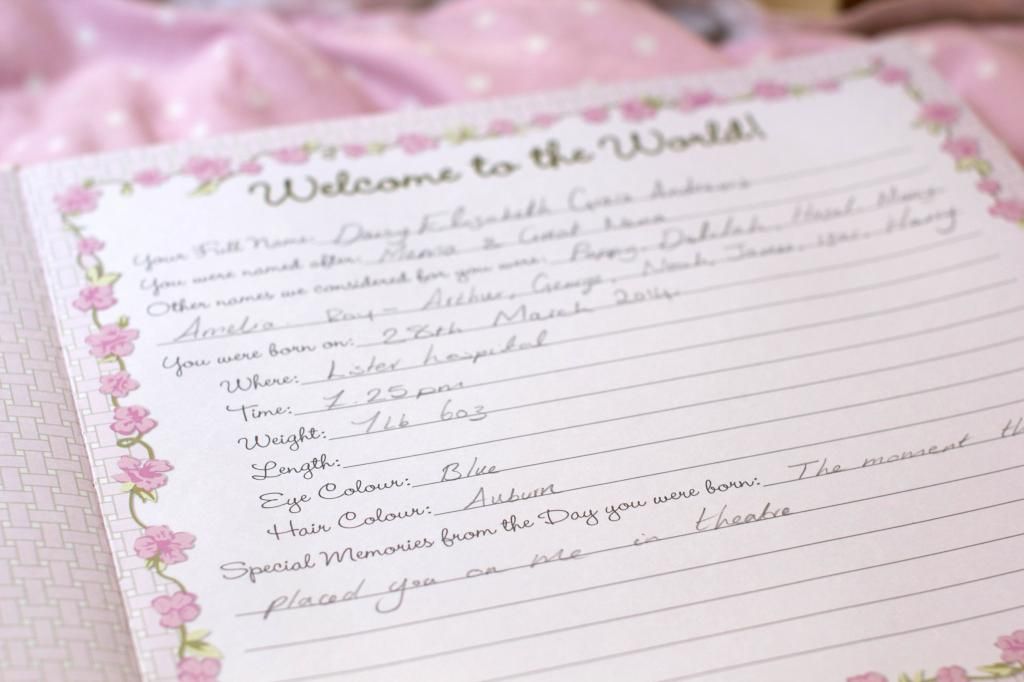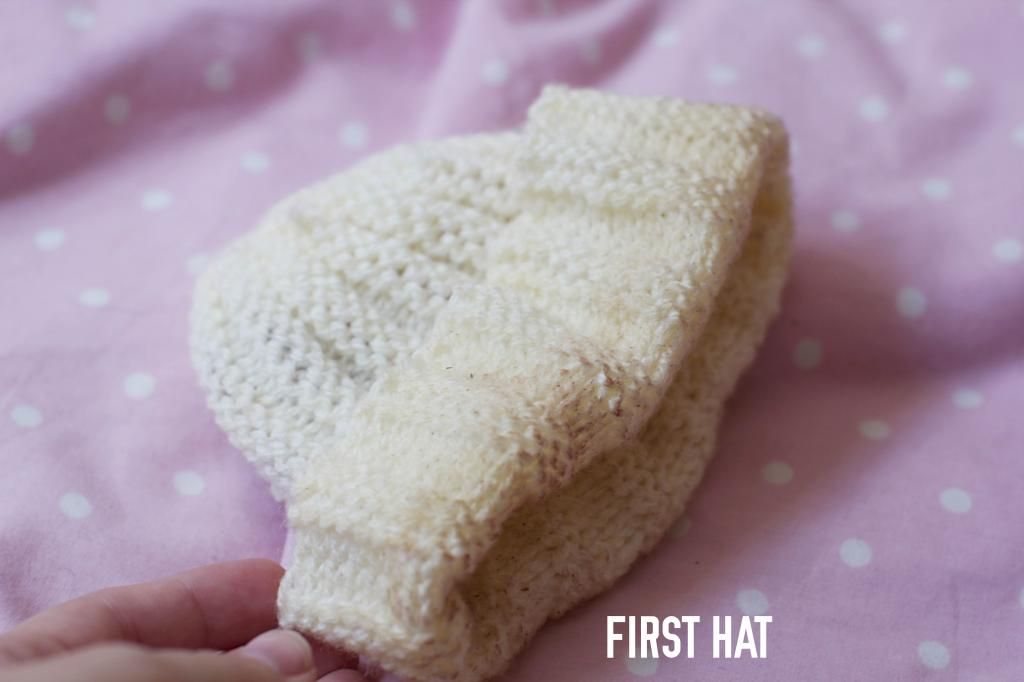 Her hospital blanket and hospital hat I just love. It was what the midwives/doctors put her in at first and wrapped her up nice and warm. The first things she was ever wrapped in. I just love how much they remind me of her as a tiny newborn! They have both been washed but the hat still has remainders of the blood that was on her head when she was born. (haha, again this is a little disgusting maybe?)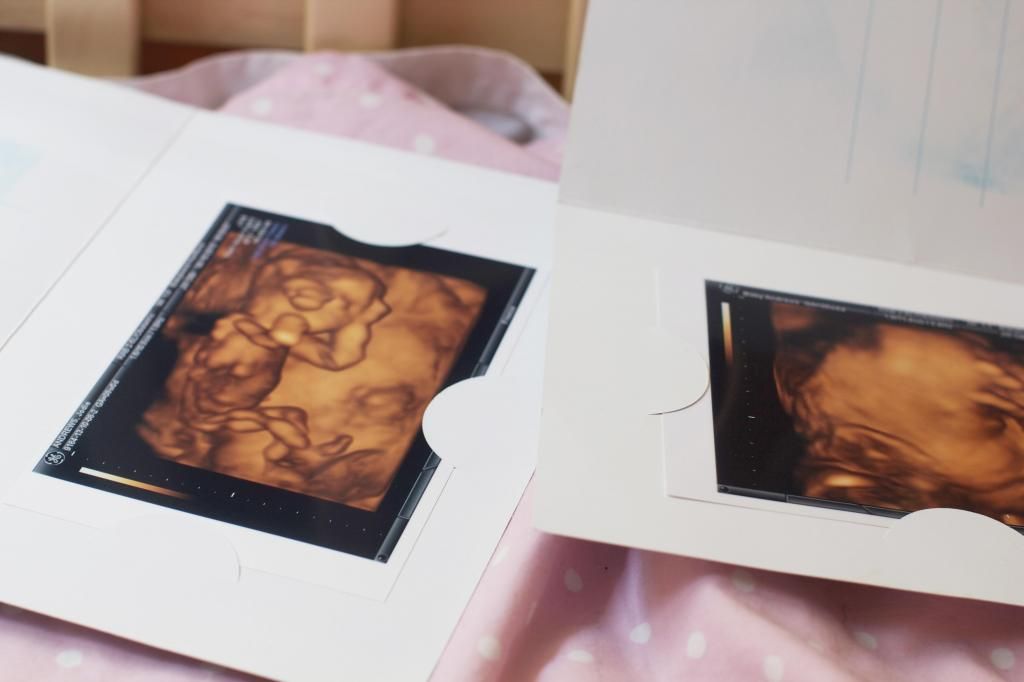 The 4d scans! I've kept all the scans that we ever had of Daisy and we had quite a few! These two are my favourite though. We had one at about 12 weeks which you can see on the left - she looks like little sausages! Then we had one (on the right) done at about 28 weeks. I love how in both scan photos she's covering her face with her hands. And she still does that to this day. Below is a super cute box I got given when she was born from my aunty and uncle. It has little draws to put her keep sakes in. I love it! And obviously her hospital bracelet!
Share with me your most precious and favourite keep sakes!

Thursday 15th August. 
Your first trip in an ambulance (Hopefully your last), our first major worry and our first night in accidents and emergencies! 
The heart wrenching, terrifying feeling that blasts around your body when your mother's instinct tells you something is wrong with your tiny little baby. I sat down after Daisy had gone to sleep to watch TV and put my feet up, but my sister came in and said after going in to check up on Daisy for me that she seemed like she was struggling to breathe. I looked at her and she was blotchy, red, and really struggling to catch her breath. I didn't know what to do and my instinct told me to call an ambulance as everyone who drove was out so we couldn't get to the hospital. I wasn't sure if it was something serious but she was distressed and I always say it's better to be safe rather than sorry. So after calling an ambulance and waiting 10 minutes for them to arrive Daisy was still crying and struggling to breathe. 
It's completely typical that when the crew got here she seemed absolutely fine! Just a little red in the face. They were lovely though and checked her out explaining that she seemed fine. They said they would take me and her to the hospital though to check up and ensure she definitely was okay. So we got a little ride in an ambulance to the accident and emergency department. After waiting in there for 3 and a half hours we were told she was absolutely fine and it could of been something as simple as a little bit of saliva went down the wrong way and she choked. 
It's such a panic when something like this happens. Being a mother is terrifying because your heart is outside your body and there's nothing you can do when things are wrong. All you can do is trust your instincts and do what you feel is the appropriate approach. It's frightening but we should all be prepared for those long nights and dragging hours in A&E waiting rooms. Because it's only natural that as our little ones can't speak we worry about scary things that may not necessarily be anything dangerous.
So I thank my lucky stars she was perfectly fine and put it down to the fact she just felt like a little ride in an ambulance!

It's so funny when they smile in their sleep! I wonder if we do that?
"I'm not sure if I like carrot, mama"
You're such a big little girl now! Yesterday you had your first chuckle! The cutest little belly laugh you could ever imagine. I was beaming with pride and really could of cried with happy tears at how cute and excited you looked. I feel like I've gotten better at motherhood. We've mastered our little routine and it works like a charm. You nap when you're meant to (even if it's only for half an hour) and you go to sleep straight after your bedtime routine. We had a fussy week a few weeks back but you seem to be making up for it now with a lovely little happy week! I guess that's what babies do though. I always tend to say 'oh this is definitely the best age you've been so far' at every age you've been. But I love this 4 month stage! It's fun! You're learning new things at such a rapid pace I can't keep up sometimes. The laughing, the almost sitting up on your own, so much each and every day. You teach me how to wake up happy every morning! Some days you will just sit contently on my lap and watch an almost whole movie with me! Even if it's not a children's movie. You're such a content little person and seem to happily take whatever the day brings you. Not long now until we can design, paint and decorate your nursery. I'm so excited to move out and have our own little home. A place that we can call ours and ours only. I love living with your nana and papa because they are amazing to us, but we do need our own little space. I can't wait to make your room perfect for you.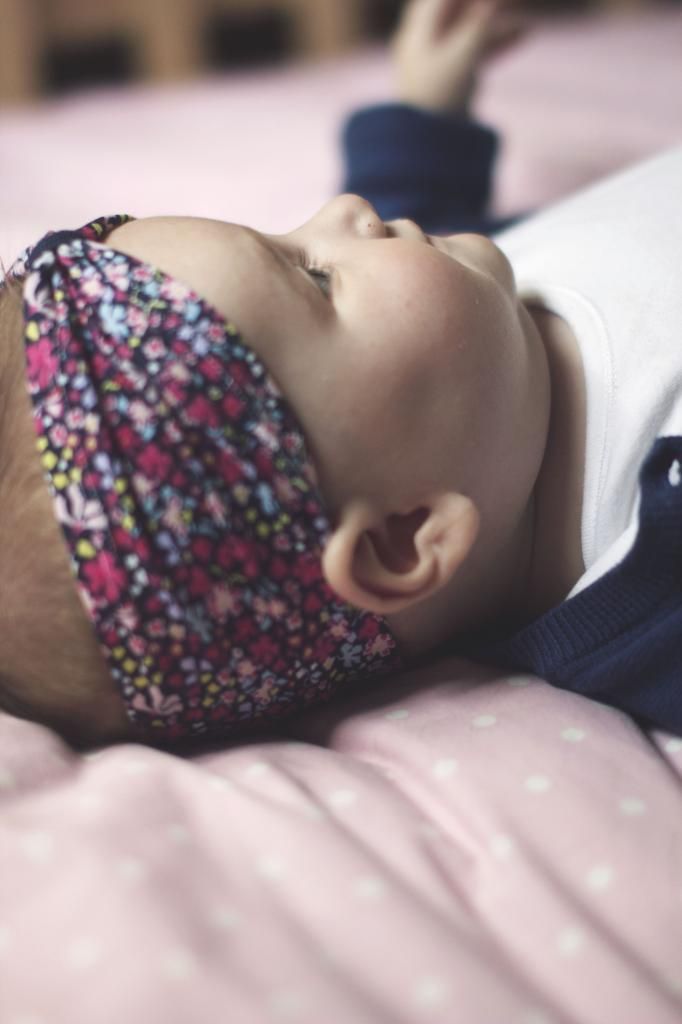 You now have a draw full of pretty little headbands! You look absolutely gorgeous in them. 
All my love, 
Mama 
When I woke up on the 12th August 2014 to the news that the great comedy actor, Robin Williams, had passed away having supposedly taken his own life due to severe depression, I felt quite saddened. When I logged onto facebook later that day I saw a moronic comment from a friend about how they have no sympathy for the man. They expressed how they felt Robbin Williams was selfish for taking his own life. Seeing that comment angered me. How can you have no sympathy for a man (probably with everything in life he could possibly ask for) that got so caught up in a dark web of depression that he felt as though the only way out was to take his own life. This happens on a day to day basis and yet people still don't understand how traumatic and horrible depression is. It is a disease. It's not choice. It takes over your thoughts, it takes over your life and sometimes, in severe cases, it takes your life completely from you.
I write this as I'm just about to take my antidepressants.  
Now, I'm nervous just writing this. It's such a hard subject. More and more people suffer with depression every single day, and the more people that talk out about it, the less alone we can feel. Because I've been there. I've been on the edge. I've woken up months on end and pretended to everyone around me that I just feel ill or tired. When in reality I don't want to face life. I had nothing to be sad about - i had it all. But I didn't want to get up. It effected my whole life. I felt as though I had absolutely nothing to live for. Life was merely something going on around me and I was barely living. 
I remember my lowest moment like it was just yesterday. It's a feeling that I can't forget, a feeling that I avoid on a day to day basis. It's a feeling that I thank god for every day for overcoming. I was living with my then current boyfriend, we had been out to do our weekly grocery shopping. It was late on a monday night. I remember driving back and him chatting away but I completely zoned out. He drove on the motorway and I just wanted him to drive faster. I remember watching all the lights pass by at full speed and wanting to just open the car door, jump out, curl up in a ball and die. But I carried on because I had to. I carried on because I knew right then in that moment that I needed help. 
I had help. I had tablets and I had therapy. If it wasn't for that sudden realisation that this was beyond 'being sad for a while' then I honestly can say I do not think I would be here today. Depression is more than just feeling sad. It's a mental illness that can quite easily over rule and take your life in an instant. 
Please.. If ever you get to that point when your suffering is too much and you feel as though your only option is to take your own life. Get help. Because it's there. There is help around the corner and you can turn yourself and your life around. So many people are suffering and the first step to a happier life is to speak out. I'm stable and happy where I am now. Just like everyone, I have sad days or sad weeks, but it's a completely different feeling. I know that it's just sad-ness and not depression. I know that it will pass and it always does. My life is amazing and to think back to how I felt at my lowest makes me considerably proud that I got to where I am today. I'm stronger than I'll ever be because of it. 
Please, just talk. 
I absolutely love these baby turbans I always see! I think little baby girls look absolutely adorable in cute chunky headbands. The ones I like aren't too expensive but I feel like I would benefit from making my own in a little bit of a budget kind of style. I'm not very good at sewing, I've never really done anything like this before (apart from make a few baby bandana bibs which I'll share the tutorial soon for). But this is SO easy! My first attempt was a little rushed because Daisy was napping, but with a bit of time and a bit of patience anyone can do this! All you need is an old jersey t-shirt, some thread and a needle, some scissors and that's pretty much it. 
First things first, you need an old Jersey t-shirt. This one I bought from Primark for £3.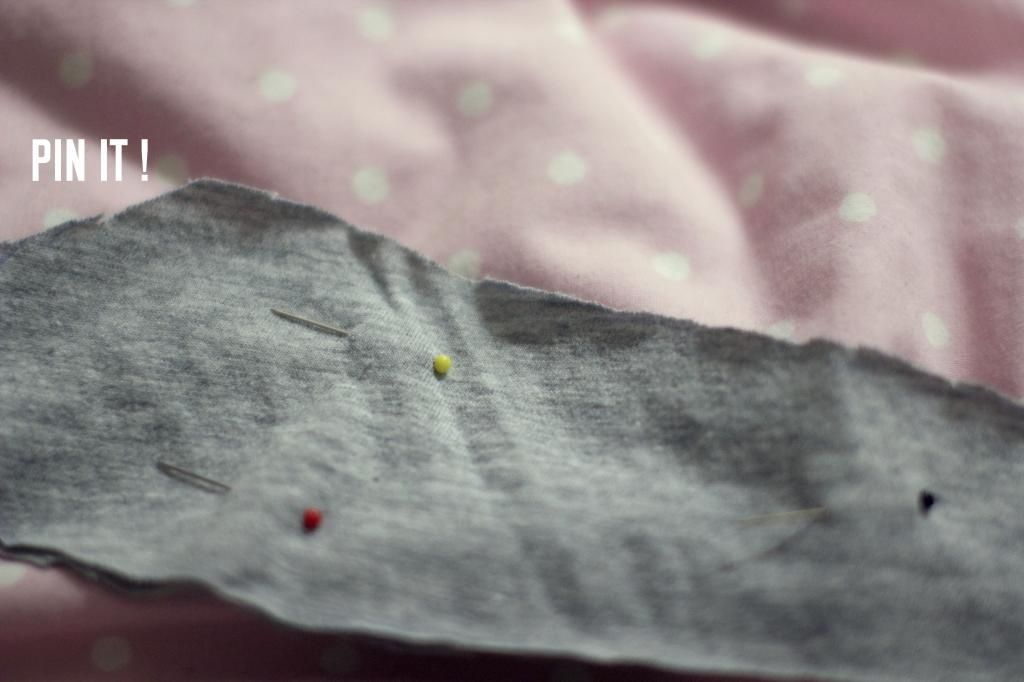 As you can see from my photo the way I sewed the outside last little bit up isn't so good. But next time when I have more time and aren't too rushed it will be a lot neater! If you want to make a turban as opposed to a headband with a bow, sew the end together completely and then go ahead and do the next step (below).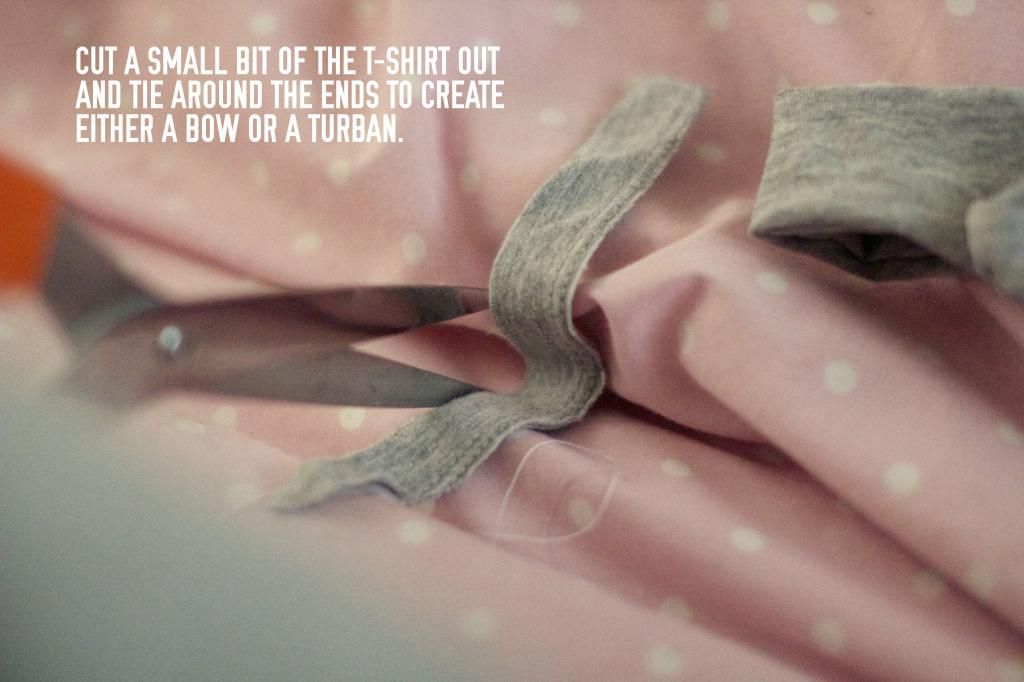 This is your bow option: 
& this is your turban option. I think the turban option can look a lot neater and is also a little bit easier. 
Enjoy! And don't forget to share with me any that you make yourselves. 
Little lamb wears dress and hat from Next.