Tummy time
Daisy used to hate tummy time, but she's really gotten used to it now! She's had a little bit of a weird week. First of all she would just cry and scream all day and nothing I did would help her. She'd wake up constantly through the night too. But yesterday she was so good and today she's been good as gold! She woke up at 7, had a bottle and then went back to sleep from 8 - 11.30! She's slept a lot today and I'm only really shocked because she's a baby that just does not nap. I'm hoping she get's used to napping and has more of them because it definitely improves her moods. She's a lot happier. 
On August the 29th we finally move out into our own home! We're so excited. My family have been nothing but amazing to us and I don't think I'd be as sane as I am if it wasn't for them!
I never let a day go by anymore without reminding myself how lucky I am. 
Dear little Daisy,
You have your first cold :( You're a little sniffly and grumpy but we are having lots of cuddles to make up for it. It'll pass! We've spent our days wandering around town, meeting up with friends and going for coffee together (milk in your case) I love our days together. 
Lots of love,
Mama x
We all need to treat ourselves sometimes. After a hard few weeks or a hard couple of days of feeling a bit stressed and exhausted, I like to treat myself to something in order to make myself feel a little bit better or a little bit nicer. So this tuesday I got my nails done. After having Daisy I never really spent a penny on myself and I never felt like I really wanted to. But now I've learnt it's actually okay to treat myself once in a while, haha. Being a mum is so stressful sometimes, we need something to take our mind out of it all for a moment and something to make us feel human again. It can be something as simple as treating yourself with a takeaway pizza to a spa day in your local city.
Treat yourselves!
If there is one thing I love to do, it's to read and write. I personally find it so therapeutic. When I started my final year at university (studying photography) I made a little book to go alongside my exhibition. I went straight to 'Blurb'. It's a website where you can make your own books. It's so fun as you can be so creative with it! I thoroughly enjoyed making my book 'Nostalgic'. If you go to their website, you can easily download a programme called 'Book wright'. You can then design your book however you please and then send it off to be printed! You can even sell it on amazon.
You don't have to be amazing at photoshop, design or anything in particular to be able to create a perfect book. When I was at university and made my book, I kept it plain and simple with just a little bit of writing and beautifully clear photos. My book is called nostalgic, I made it with  clear font right the way through, and wrote it in three sections. The photographs were spaced out, clean and crisp and it was ever so easy to add in contents pages, page numbers and even a little blurb about myself on the inside corner. It felt professional and I was pretty pleased when I first got to hold it and read back over it myself! 
An Idea? / A task for you all! 
An idea I have of my own, that I plan to do with Daisy is to go back through this blog and create a little book of my pregnancy and the letters I've written to Daisy throughout. I'll do it in two parts - One book with lots of bump photos and letters I wrote to Daisy in my stomach. And then one with her first few months of life. I might even carry it on further! But it would be a nice little  book to keep for when she's older to read back on! It's so easy to do over time and I really think it will be such a unique little treasure for us both to look at in years to come!
Why not do this with your little one(s)? 
It's simple and easy! - All you really need is internet access on a laptop or computer. 
1. Gather all your content together - Get all your photos, letters, words, anything online that you want your child to keep as a memory. Instagram photos, anything! Place it in a folder so you won't need to go searching for it when you get round to creating it. You could just make a photo book if you wanted to!
2. Go onto blurb.com and download bookwright. It's easy to install and easy to use!
3. chose the type of book you want to make. Make sure you look through the options and chose the one that's right for you depending on the amount of pages you think you can produce.
4. Get adding! - Add the content and keep at it. You probably won't be able to do this is one night. But it's a fun little project to do over a few weeks or so.
5. Send it of for printing!
Here's a little peak of my book.
Nostalgic by Jodie Andrews (me - haha)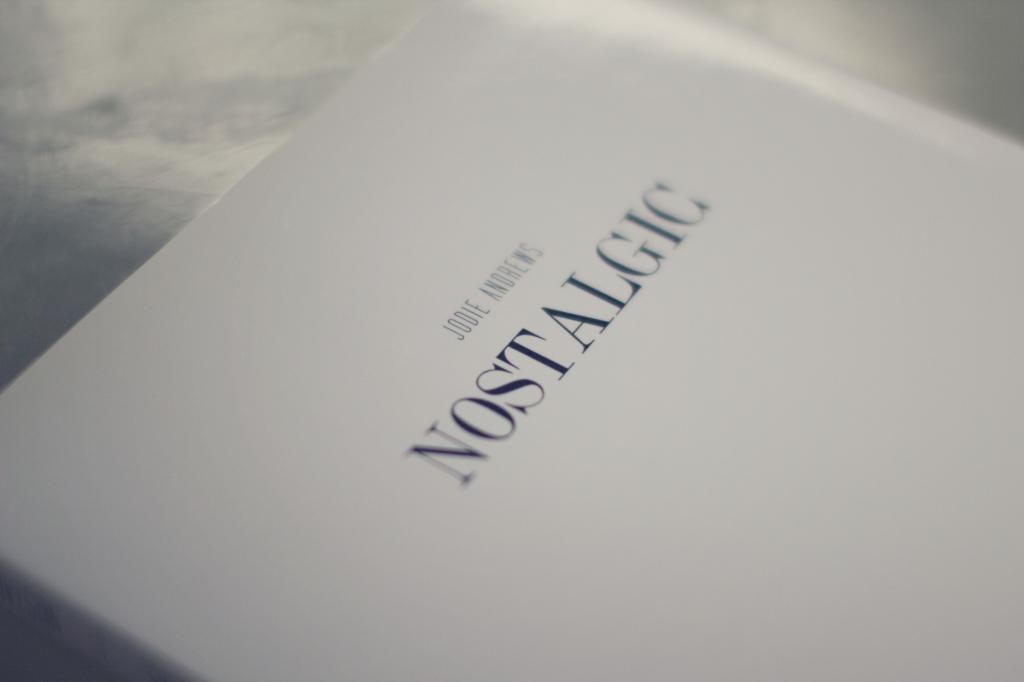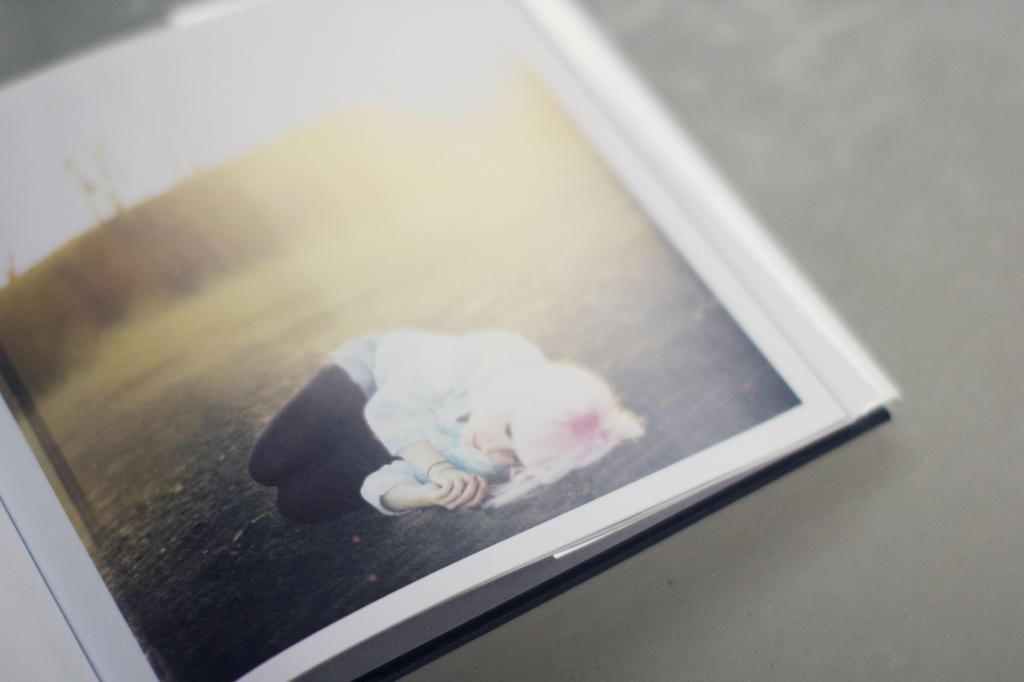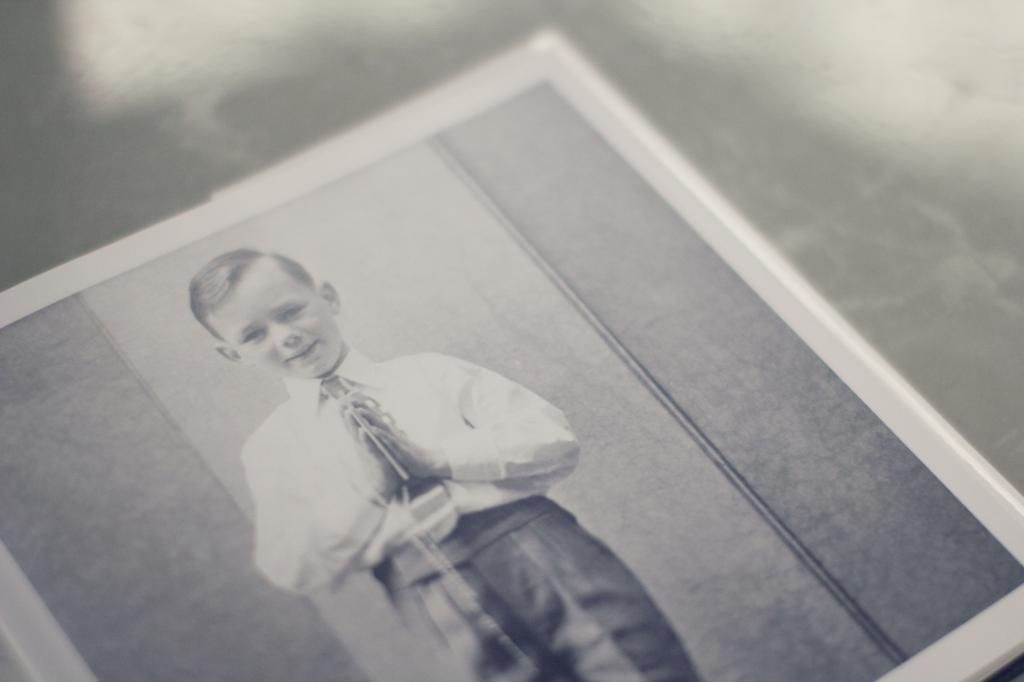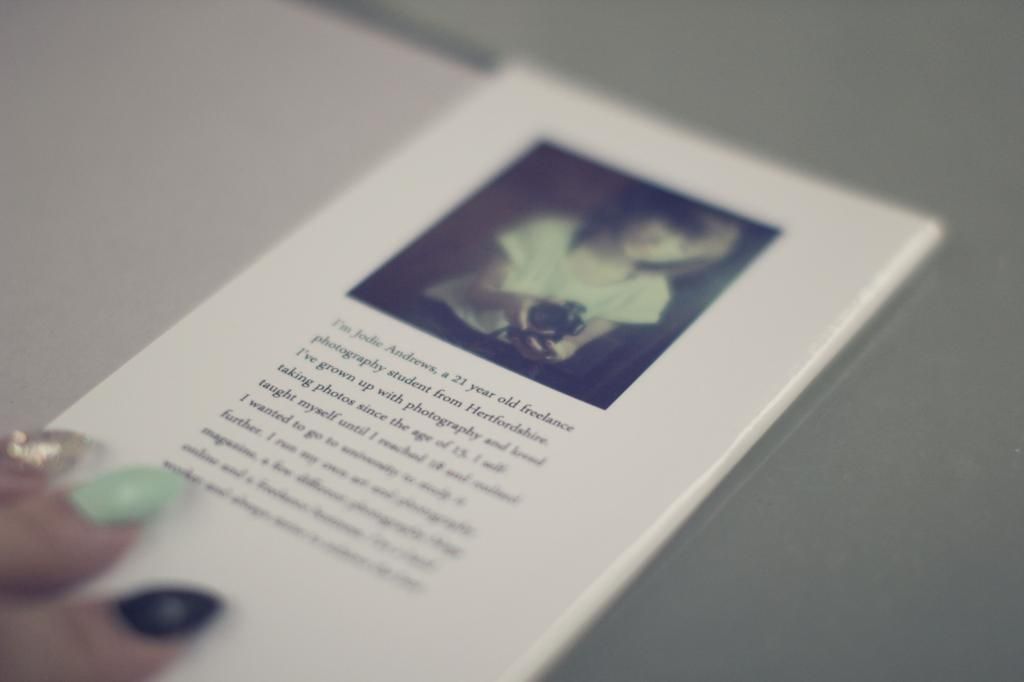 My book was mostly to do with photography within my family history and self portraiture of myself. Why not make your own? If you click here you can get 15% off your first book. 
*this post contains sponsored links*
Daisy hates the heat! Poor grumpy little miss. 
Dear little Daisy,
Daisy daisy doo. You are hating this weather! Absolutely hating it. It's too hot for you, it's making  you miserable, irritated and just generally very upset. You're exhausted and so am I. I don't have a clue what to do with you sometimes! I feel awful because I can't help you because I don't know what I can do. I've kept you in just your nappy, put you in front of a fan and have cooled you down with a sponge regularly. I have no idea what else I can do.
It's okay though because between the miserable spells I get the odd happy little Daisy smile and it makes it all worth it again. I've just managed to put you into you bed and I'm considerably shocked that you have actually managed to stay asleep. It's sticky and horrible. As an adult I know how to cool myself down, obviously as a tiny little baby you have no idea how to cool yourself down. :( 
On another note, we bought you a door swing this week, I can't work out if you like it or not, but we'll keep at it and figure it out! It's nice as it's something new for you to do. 
I'm hoping the weather cools down for you baby girl.
Love always,
Mama x
Dear little Daisy, 
21st July, 2014
I watch you grow and I watch you take more interest in your surroundings. when we take you out in the pram or the car nowadays you don't just sleep. The motion might try to rock you to sleep but you resist and you fight of the sleep so that you can have a good ol' look at what's going on. We love taking you out on our days off. We take you to all sorts of places that you won't remember. You went to verelanium museum today in St.Albans and had a little nose around at what was happening! (not much as it was pretty empty) 
We bought a new car! - but for some reason you are not sure on it. It used to be that we'd start driving and you'd go to sleep or relax and go all quiet. Now it's the complete opposite. The second we put you in the car you scream the place down! We have no idea why and the only thing that kind of helps is if I sit in the back with you. You crazy little thing. 
We're getting that little bit closer to moving out and getting our own place for our little family. Not long now we hope! We can't wait to decorate your nursery and make it all pretty for you. 
I can't believe how fast the days go by. You're 17 weeks on friday! 
Love always,
Mama x
1. You can withstand a lot more than you believe you can. 
for example, for me.. this would be pregnancy! I endured needles, a catheter, being prodded and poked with all sorts of medical related nonsense. Before becoming pregnant I couldn't even walk into a hospital without feeling faint  and feeling as though I was about to pass out. When things are thrown your way, the best (and only) thing to do is to just take it as they come. You will get through it quite simply because you have no choice to. 
2. The world doesn't revolve around you.
I look back on previous moments of my life and look at how selfish i was. I had no idea at the time. But looking back I can see that in the moment I really do feel as though the world revolved around me and only me. In my teenage years I would get frustrated and arrogant if I couldn't have something my way.
3. Sometimes you have to do things you don't want to do for the people you love. 
This was something Andrew said to me a while ago. and for some reason it really stuck in my head. Because it made me think of all the things he does for me and Daisy that he probably doesn't actually want to do. (For example; working lots and lost of hours each week to earn us all money). Nowadays I keep this thought in my head and I feel like it can make me be a better person. 
4. Organisation is the key.
I've always been a very organised person. I love lists and I love everything in it's place. I've noticed a lot this year so far, that when I am organised I feel better and happier, I feel as though I can breathe. When things are messy and everything is all out of place I feel stressed and anxious. I make sure now that I'm as organised as I can possibly be. 
5. It's so important to face your fears. 
This speaks for itself. I can't go through life being scared of spiders - when Daisy is asking me to catch one for her I can't say 'no, you do it!'. I can't go through life being scared of needles, what happens when I need an important blood test? It's important to face your fears to show your children that the world is scary but you can jump always. It's important to show your children that they are to be safe but they are to be strong and hold their head high. 
6. Develop your photos and keep them safe.
I lost about 10 - 20 photos from the day Daisy was born. I took them on my phone and my phone swiped everything a few days later. I was gutted! But not quite as gutted as I would of been if my mum hadn't of gone out pretty much the same day and got them printed! I was pretty lucky. I make it a regular occurrence that every four weeks or so I'll go get a whole bunch of Daisy photos developed.
7. Make time for yourself.
It's too easy to lose yourself in the busy midst of life. Take time once a week to just relax, have a cup of tea, put your feet up and be you.  
8. The happiness that being a mother can bring.
I cannot explain the joy I feel every second of every day since becoming a mother. I can't believe how lucky I am to see this beautiful little girl every day. I can't believe I get to see her grow up each and every moment. and I just cannot begin to fathom the fact that to her I am the centre of her universe. She loves me! and I cannot ever explain the love I hold for her. 
9. How important sleep can be. 
I discovered this recently. When losing out on sleep I felt ill. When I was a teenager I use to fight sleep - I remember nights before school I would think to myself "Nah, I'll stay up all night and go to school tired tomorrow". In a way I thought it was cool to stay up all night and complain of my fatigue the next day. But now I cherish every single moment of sleep I can grab! 
10. Each to their own.
Every person has their own ways. They may not be right in your eyes, they may be completely wrong. But we all take pride in our own comforts and our own choices. I've noticed this especially since being a mother. I've noticed on social media that so many mothers can seem to be against one another. We don't all parent in the same way, but that doesn't mean we are all wrong! We all do things differently and should support one another in our choices instead of criticising. We all know how hard motherhood can be!
What have you learnt this year so far? I would love to know!
I've started my next crochet blanket!